The Owner Of This Page Is Not Responsible For Ad contents
My State
ARKANSAS
LAND OF OPPORTUNITY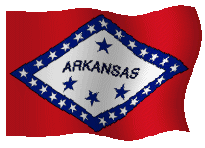 Flag: A diamond on a red field represents the only place in North America where diamonds have been discovered and mined. The twenty-five white stars around the diamond mean that Arkansas was the twenty-fifth state to join the Union. The top of four stars in the center represents that Arkansas was a member of the Confederate States during the Civil War. The other three stars represent Spain, France and the United States, countries that had earlier ruled the land that includes Arkansas.

I live in ElDorado, which is at the very bottom of Arkansas, about 15 miles from the La. border. Its a neat little town that was born as a boomtown during the oil boom .ElDorado's ,the Legend of Marshall Tucker is a reenactment of a gunfight that happened back in 1902 between the Tuckers and the Parnell's.This is put on every Saturday night during the summer called Showdown At Sunset . They have the gunfight in downtown and people fill the courthouse square to watch the show. ON the first weekend in October ,we have musicfest and have some great talent to come here. Year before last, we had Doc Bates and the Full Deck Band and Jason D. Williams to entertain. Last year we had the Platters and this year we are having Ricky Skaggs. On July 1&2 ,we have a Fantastic 4th Celebration . We have a wonderful fireworks display and lots of shows and booths set up and rides and other things.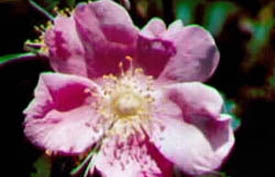 The apple blossom is the state flower. It was adopted in 1901 when Arkansas was a major apple producing state. Washington County holds the annual Apple Festival.

The state bird is the Mockingbird. The state nickname is the Natural State. The state song is Arkansas, Oh Arkansas.The state tree is the Pine. The state is the home of the Arkansas Razorbacks Sports Teams. Our Gov is Mike Huckabee. The captial is Little Rock and its sits in the center of the state.

Arkansas is the birthplace of William Jefferson Clinton. I am not very proud of that little fact but I thought I'd put it in.

Here's a little history - Hernando de Soto, in 1541, was among the early European explorers to visit the territory. It was a Frenchman, Henri de Tonti, who in 1686 founded the first permanent white settlement—the Arkansas Post. In 1803 the area was acquired by the U.S. as part of the Louisiana Purchase. Food products are the state's largest employing sector, with lumber and wood products a close second. Arkansas is also a leader in the production of cotton, rice, and soybeans. It also has the country's only active diamond mine; located near Murfreesboro, it is operated as a tourist attraction. Hot Springs National Park, and Buffalo National River in the Ozarks are major state attractions. Blanchard Springs Caverns, the Arkansas Territorial Restoration at Little Rock, and the Arkansas Folk Center in Mountain View are of interest.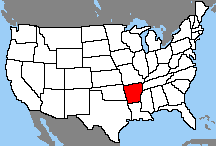 If your ever in our neck of the woods, please come and visit. I know you would enjoy yourself in our town. We have alot of antiques shops and flea markets,oil museums,plays and other interesting things to see. We are also very sports minded here. Of course we are proud of our Razorbacks. Go Hogs.If you would like to visit ElDorado's HomepageClick Here. Bye for now from the beautiful state of Arkansas.



To Go HomeClick Here